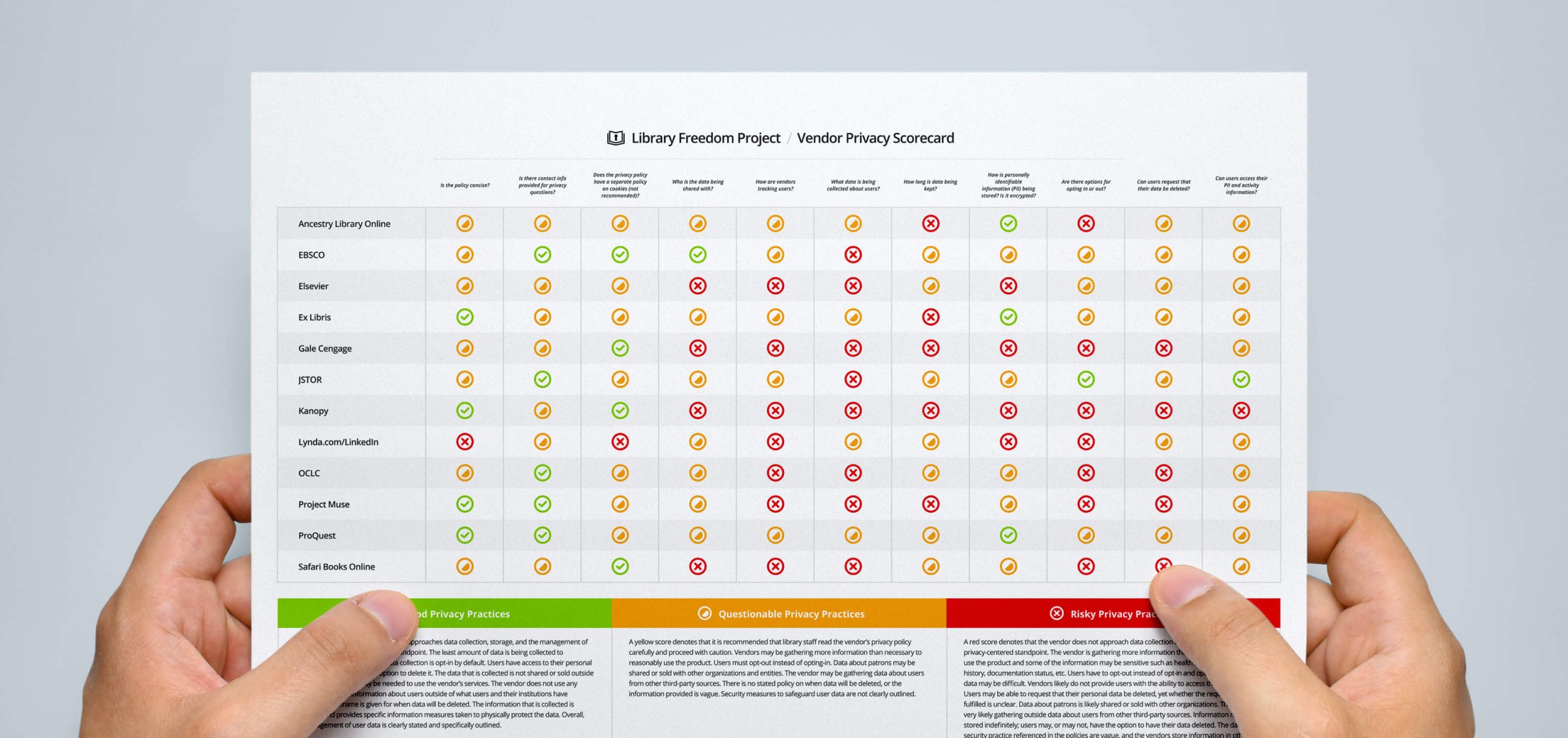 Vendor Privacy Scorecard
A scorecard giving you insight into your vendor's privacy practices.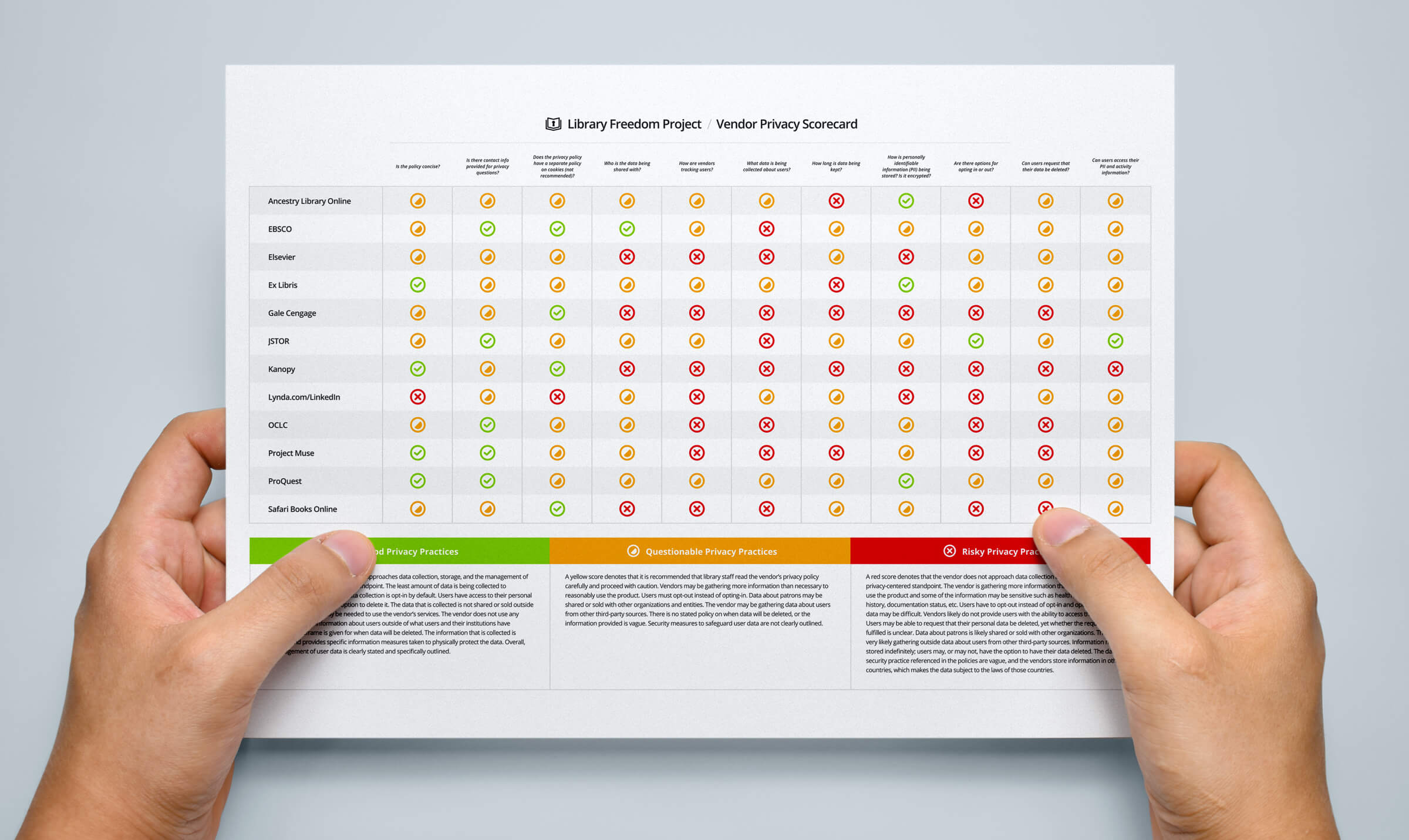 In 2015, NISO brought together library staff, publishers, and software providers to create, "Consensus Principles on User's Digital Privacy in Library, Publisher, and Software-Provider Systems" in an attempt to find common ground for library patron privacy. Based on the principles identified in the white paper, in 2018 we analyzed 12 vendor privacy policies, including ProQuest, Elsevier, EBSCO, OCLC, Ex Libris, and JSTOR, vendors who were part of the core working group for the NISO white paper, to create the vendor privacy scorecard. The policies were graded against a common rubric and practices were denoted as being good privacy practices, areas of concern, or privacy practices that were incompatible with library privacy values.