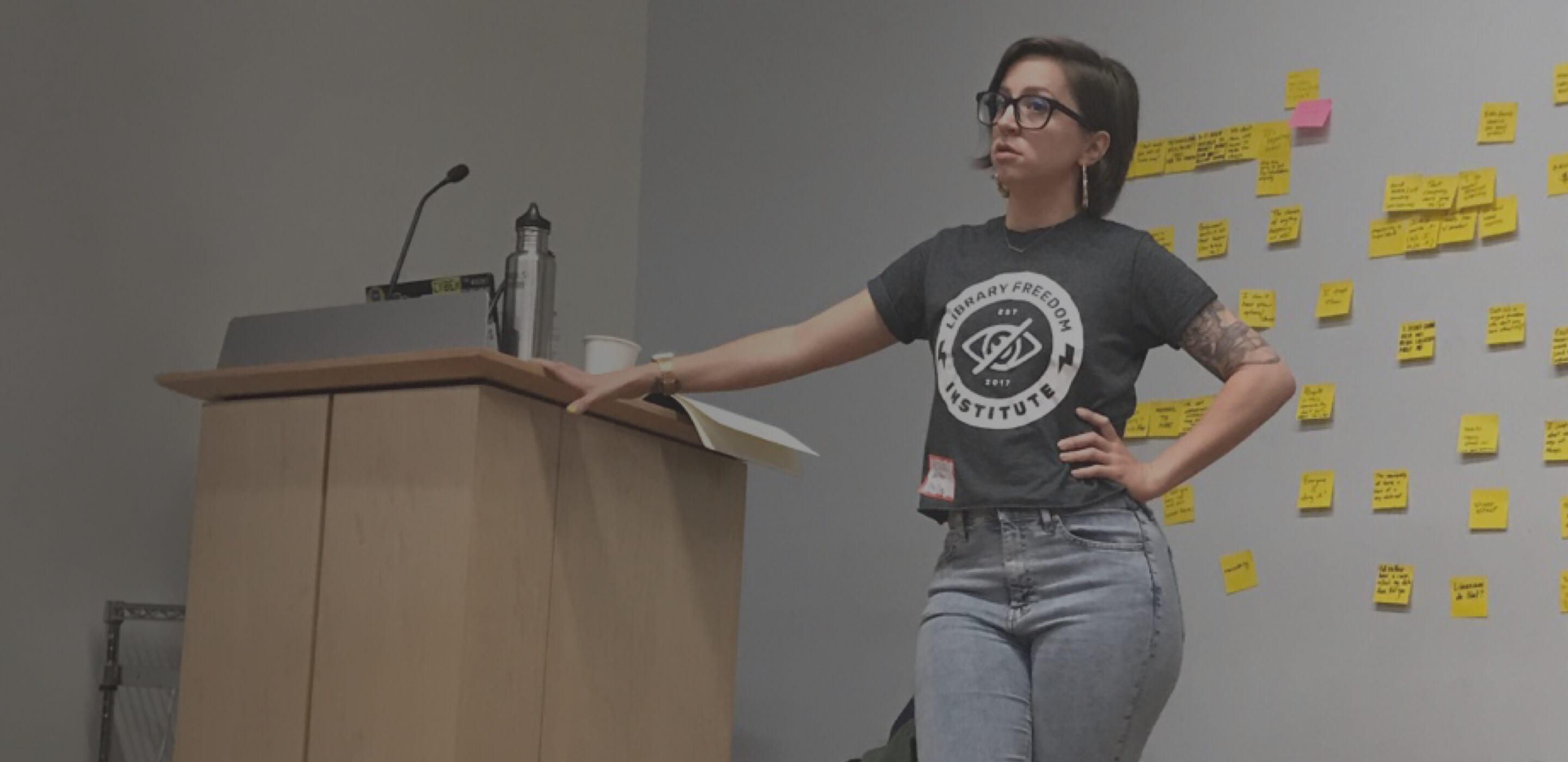 We Fight Surveillance
Librarians can resist the surveillance state and help bring privacy back to local communities. Library Freedom Project can help.
LEARN MORE
What does Library Freedom Project do?
Privacy is essential for democracy. We provide librarians and their communities with the skills necessary to turn ideals into action.
Library Freedom Institute
A privacy-focused collaborative training program for librarians brought to you by New York University and Library Freedom Project.
Learn More
Privacy Resources
A free collection of presentations, posters, flyers, and learning materials for education and advocacy.
Learn More
"DHS (Department of Homeland Security) fought to stop libraries from using privacy technology, but @LibraryFreedom beat them. Librarians are badass."

Edward Snowden

Board Chairman, Freedom of the Press Foundation