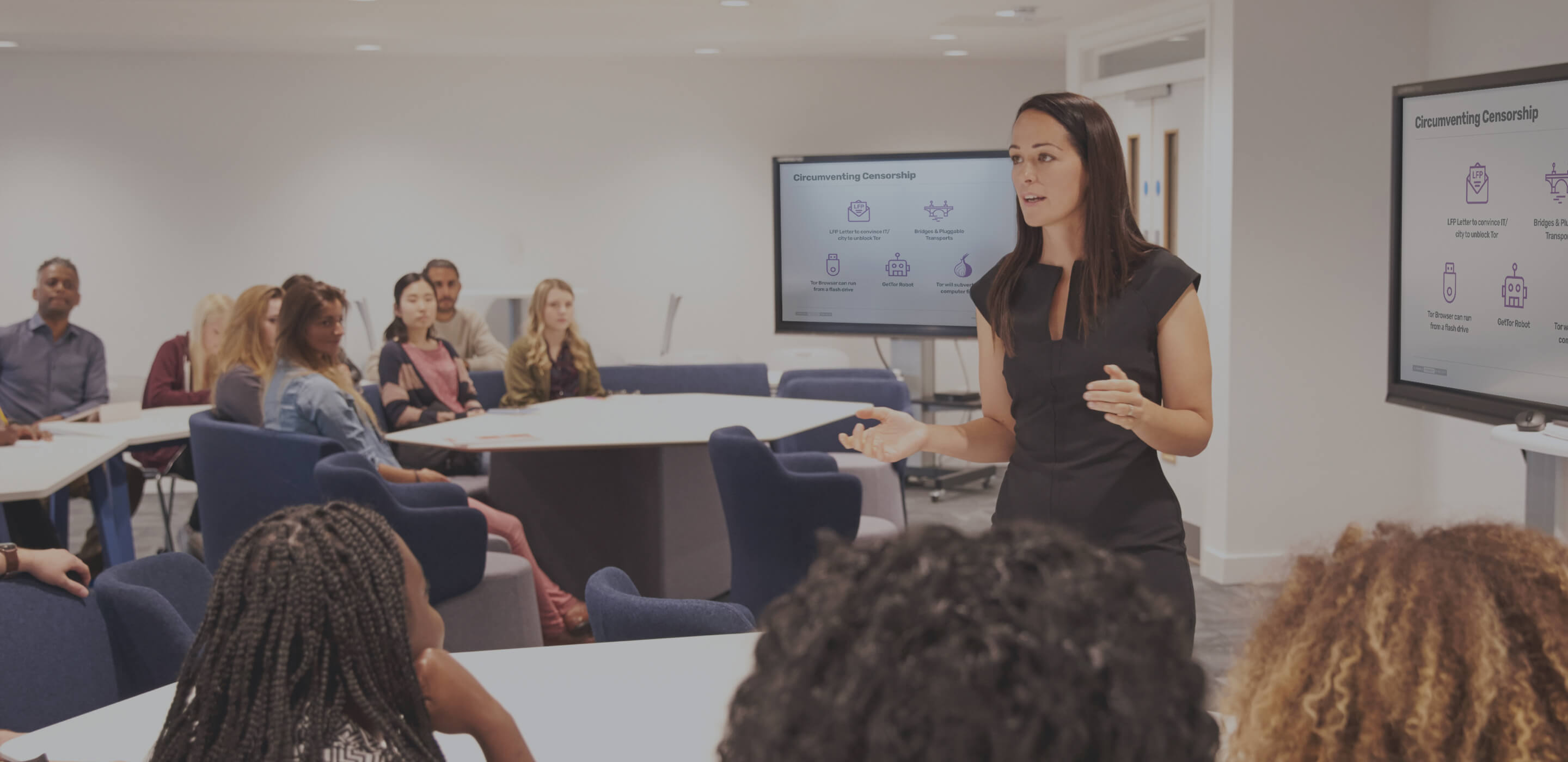 Quick Courses to Sharpen
Your Privacy Skills
LFP's Crash Courses are free, privacy-focused two-month trainings for librarians to learn how to become privacy champions in their libraries.
applications are closed
We do not have any open calls for applications at this time. Stay tuned for future training programs.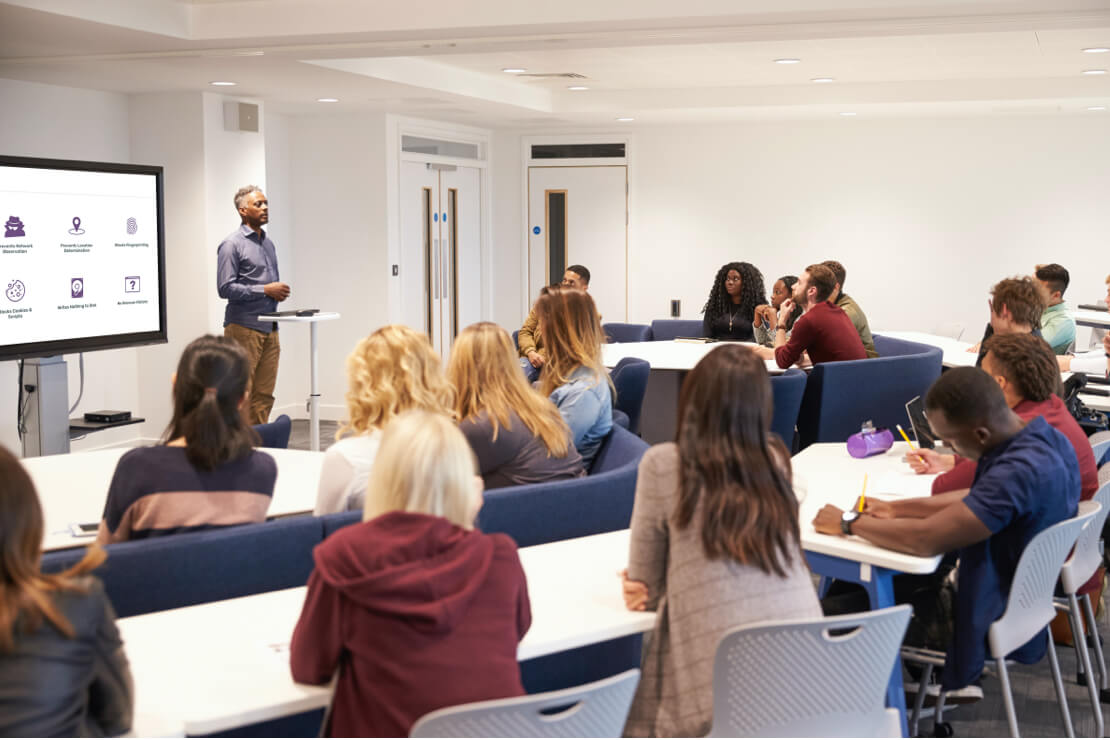 Systems & Policies
In this Crash Course, we're focusing on privacy in library infrastructure. Topics will include: creating good privacy and data governance policies, conducting privacy audits, working with library IT, understanding vendor agreements from a privacy perspective, and more. It'll cover some technical stuff, but it's intended for library workers without a formal technical background or role.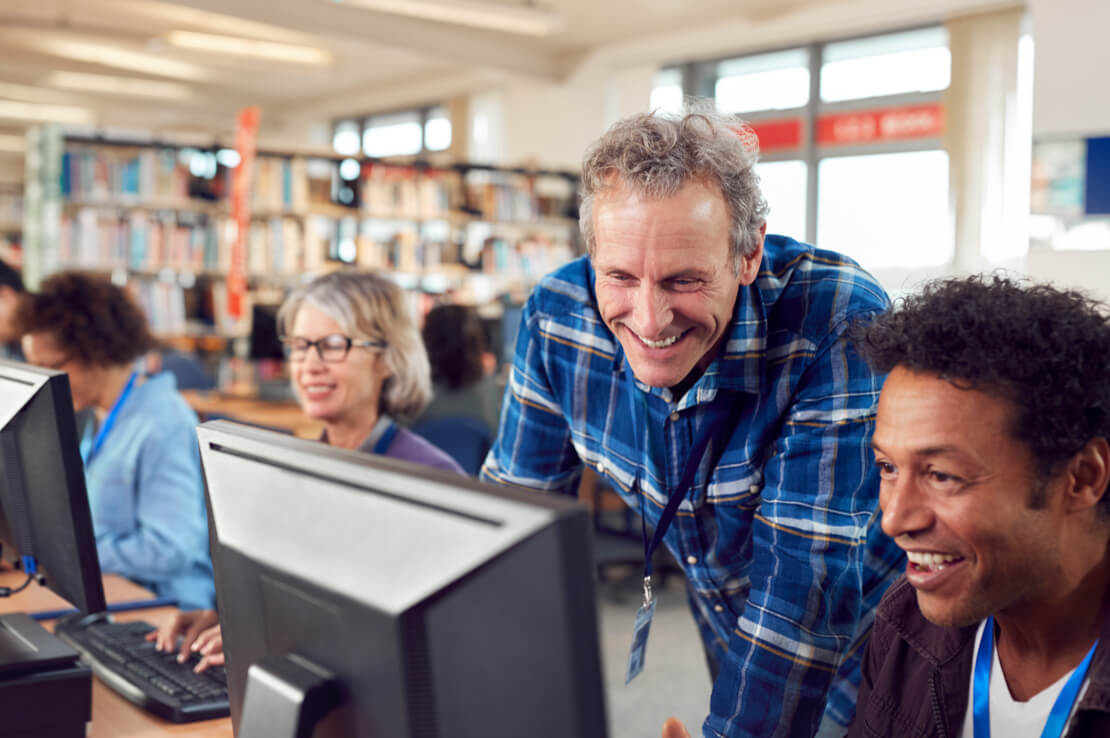 Programs & Training
In this Crash Course, we're learning how to teach privacy to patrons, fellow staff, and other stakeholders. We'll cover some of the broader privacy landscape out in the world -- things like consumer technologies, police surveillance, artificial intelligence -- and discuss how the loss of privacy affects our communities. We'll learn how to run effective and interesting privacy programs for various audiences.
Summer 2022
Applications are open for the 2022 Programs and Training Crash Course.
September 1, 2022
Applications close for the 2022 Programs and Training Crash Course.
September 8th, 2022
Applicants notified of decisions.
October - November 2022
The 2022 Programs & Training crash course will take place.
Application Questions
Written responses to questions should be a maximum of 3 pages in a common document format (LibreOffice/OpenOffice, MS Office, PDF) and can be in a narrative format as long as all questions are answered, and as long as you tell us enough about yourself that we can actually get to know who you are. We'll also accept an audio file (M4A, MP4, or MP3) no longer than 10 minutes. If neither of these options are accessible for you, please get in touch so that we can make accommodations.
What is your gender? (Asked to ensure gender diversity)
What is your race or ethnicity? (Asked to ensure racial diversity)
Where are you based? If you currently work in a library, tell us the library name and your position there.
Which Crash Course are you applying for (you can apply for both, though we don't yet know if we'll admit any participants to both courses)?
Why are you applying for this course?
Why is privacy important to you and your community?
What do you already know about privacy and surveillance issues, either in libraries, in your community, or in the world at large?
If accepted to LFP's Crash Course, what's one thing you hope to learn or be able to implement in your library work?
If accepted to LFP's Crash Course, are there particular days and times of the week that you would be available for two hours of online discussion in real time? Do not include Saturdays and Sundays.
Submit application via email
Frequently Asked Questions
Who is the ideal candidate for these crash courses?

LFP is seeking library workers who are committed to social justice ideals and who want to bring our libraries in line with our values. We're seeking folks who are ready to speak up and take risks in order to build power, and we offer not just the training to help make this happen, but a supportive community of other library workers committed to these same values. Our ideal candidate is someone who can tell us about the impact of surveillance and the loss of privacy in their community, particularly the ways these impacts are felt on marginalized people. It is immensely important to us to build a diverse group of privacy advocates, therefore BIPOC and LGBTQ library workers are strongly encouraged to apply.

What is the weekly time commitment and format?

The time commitment is five hours per week, preferably on work time. There will be a weekly two-hour synchronous online discussion, worked out according to participant availability. The rest of the time will be devoted to readings, a discussion forum, and some project work.

Are LFP's Crash Courses only for public librarians?

Our priority for the Programs and Training Crash Course is for public librarians and others who engage with a diverse public directly, but we welcome applications from libraries that don't fit this criteria.

Are LFP's Crash Courses only for library workers in the United States?

Our funding and curriculum require us to prioritize librarians within the United States, but we may be able to make some exceptions for exemplary applicants.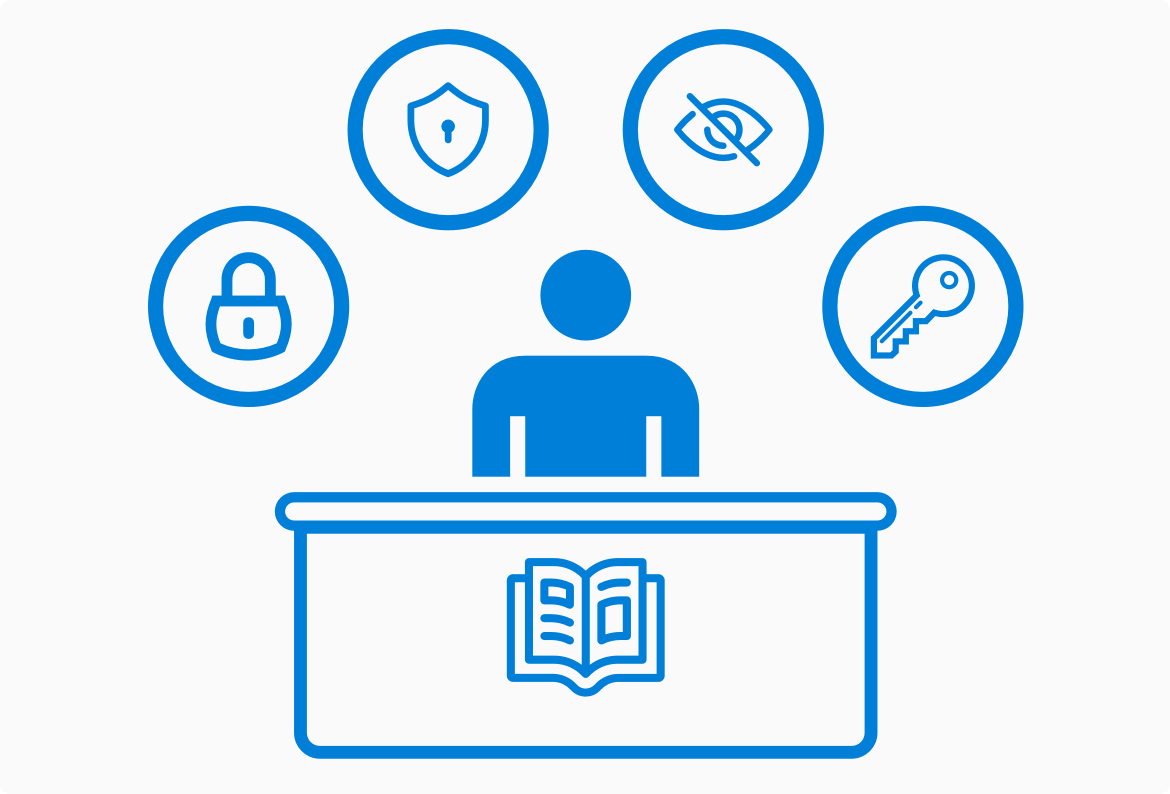 "DHS (Department of Homeland Security) fought to stop libraries from using privacy technology, but @LibraryFreedom beat them. Librarians are badass."

Edward Snowden

Board Chairman, Freedom of the Press Foundation